The People Behind the Books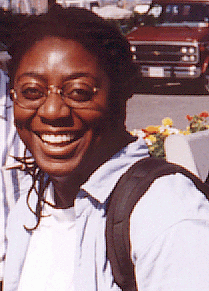 Jenn Brissett, the owner of Indigo Café & Books, moved to Brooklyn in August 1999 to attend the Brooklyn College film program. Though she enjoyed her first taste of filmmaking, she quickly saw the opportunities offered by the cultural and economic renaissance in the Fort Greene area, and began planning the creation of the area's first bookstore café, an independent community bookstore with an emphasis on fiction and nonfiction from Africa, the Caribbean, and the African-American community.
Born in London to Jamaican parents, Jenn moved to the US at the age of four and lived briefly in New York before her family moved to Cambridge, Massachusetts. "Cambridge is a Mecca for bookstores and cafés," she says. "I guess that's where the idea for Indigo first got into my blood."
Jenn Brissett earned a degree from Boston University in Interdisciplinary Engineering combining visual art and electrical engineering in a program that she created. "Everyone said I was crazy," she says — but the Internet proved it to be a potent combination. Jenn has worked as a software engineer for companies including Lotus Development Corp. and Art Technology Group before deciding the corporate world was not for her. Meanwhile she pursued her interest in painting, mounting two one-woman exhibitions in Boston. She maintains a personal website at www.jennbrissett.com.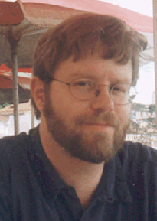 Geoff Wisner is Indigo's assistant book buyer, marketing manager and Jenn's life partner. Born and raised in upstate New York, he earned a degree in English and American Literature and Language from Harvard University.
An in-house marketer for a socially responsible mutual funds company, Geoff is also a freelance writer and book reviewer with a specialty in Africa, the Caribbean, and environmental issues. His work has appeared in the New York Times, the Boston Globe, the Boston Book Review, Wild Earth, and Henry Louis Gates' journal Transition. He is currently at work on a collection of 99 brief reviews of books from around the African continent. He maintains a personal website at www.geoffwisner.com.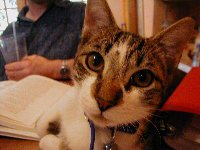 Riley was born in a Brooklyn bodega. He's extremely friendly and playful. He enjoys running in the garden, playing with his rubber ball, chasing flies and napping in the sun. Although he can't read yet, he is very attentive while being read to. He is also known to nibble on the edges of books and on Jenn's dreads.